Early Voting for the November 2nd General Election:
October 23 - October 31
 Any registered voter will have the ability to vote early at any convenient Early Voting Center. When you get to the Early Voting location, you will check in to vote, receive your ballot and vote as in any other election.
Voting during Early Voting is the same as election day, but if you do decide to vote early you are not eligible to vote on election day.
Visit www.VoteUlster.com for more information on Early Voting, to look up your November 2nd Polling Site, view Sample Ballots, and more! 
---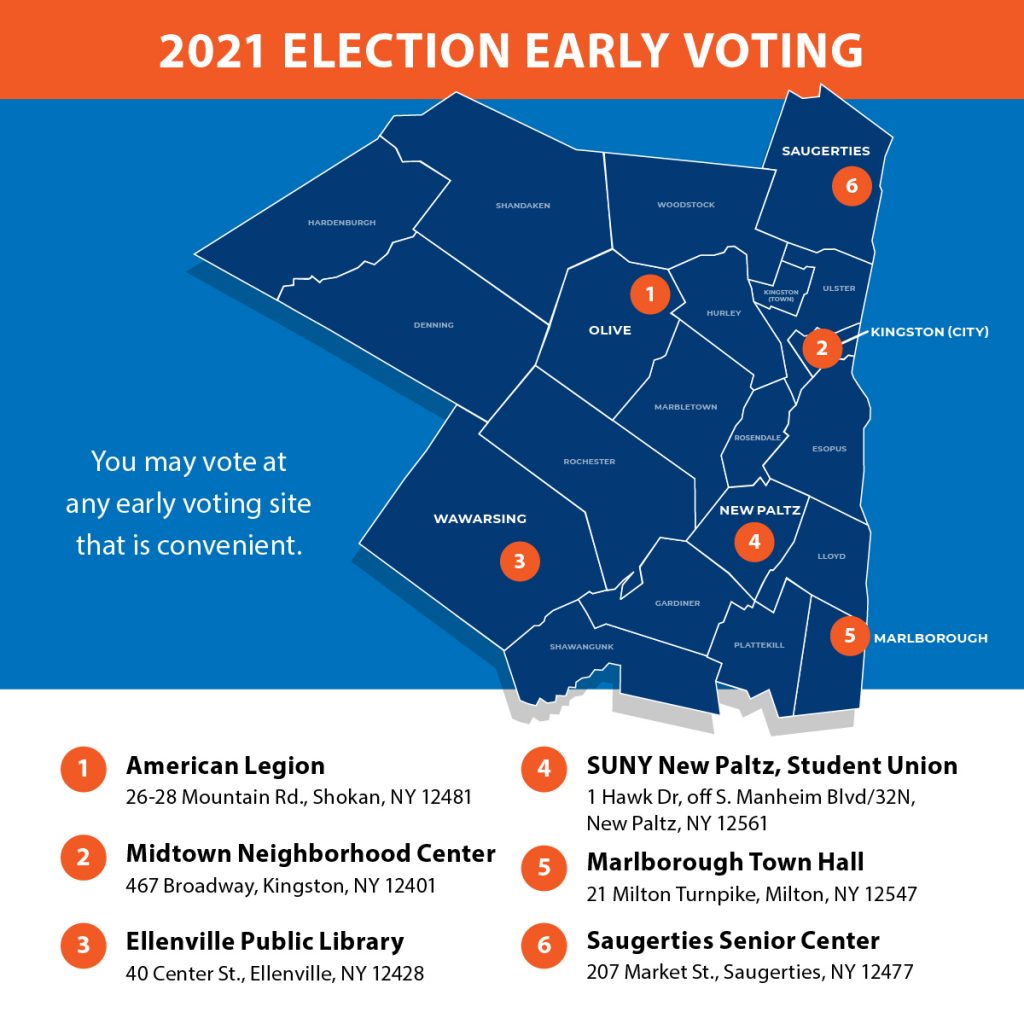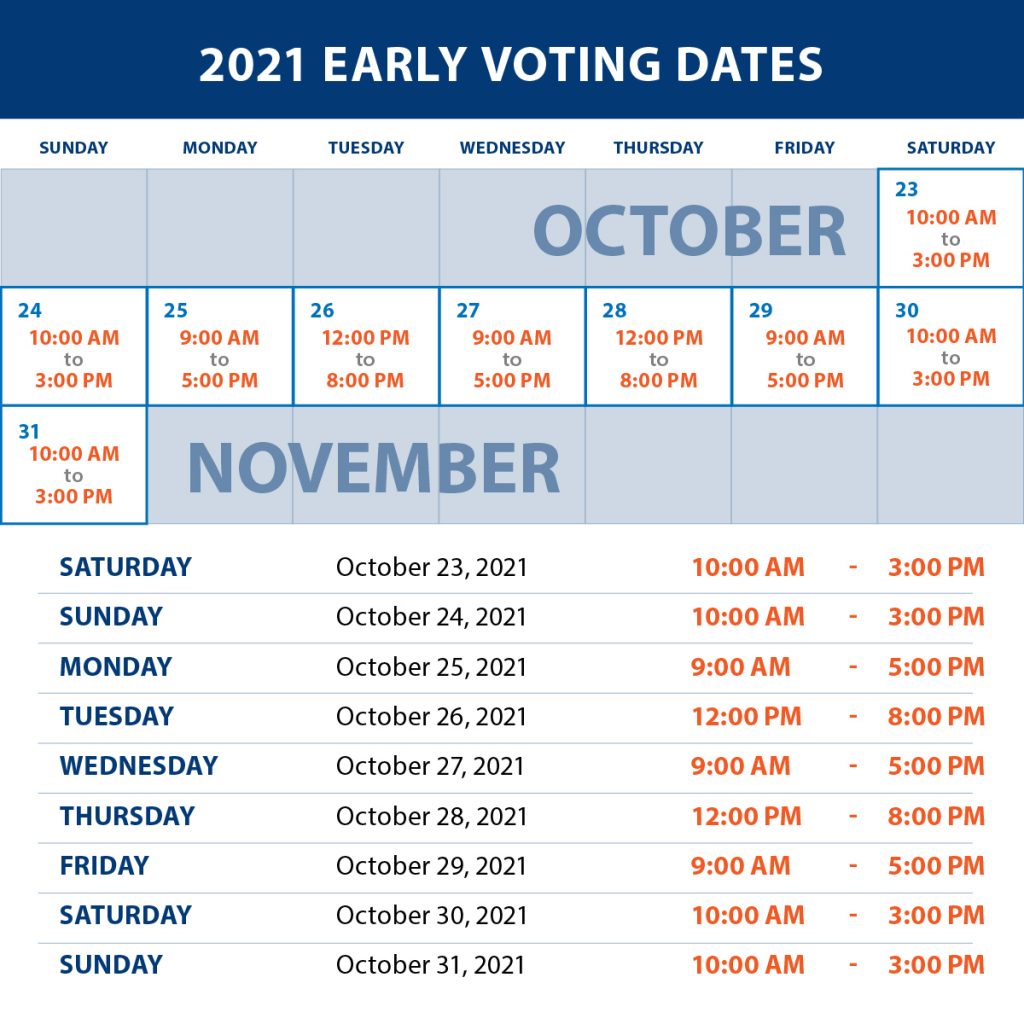 Public Hearings on the Proposed 2022 Ulster County Budget & Proposed 2022-2027 Capital Program
Monday, November 8th at 6:00 PM (to be held virtually by Zoom)
Tuesday, November 9th at 6:00 PM (to be held virtually by Zoom)
Wednesday, November 10th at 6:00 PM (to be held virtually by Zoom)
Next Regular Legislative Session - Tuesday, November 16, 2021
The meeting agenda can be accessed HERE when available 
Legislative Session is Livestreamed and available via vimeo at https://livestream.com/accounts/1512750/events/1824203
Public Comment is administered by Call In Studio. Dial 205-Ulster-0 (205-857-8370) to be connected
A Message From Chairman David B. Donaldson - Ulster County Food Pantries and Non-Profits Continue To Need Our Support
"I am proud to call Ulster County home because of the way we rise to meet challenges, and rally to help one another. I have put together some information that may help if you or someone you know is in need of a little extra help as we continue our efforts to recover from the COVID-19 pandemic.
If you are fortunate enough to find yourself in a position to give, it is more important now than it has ever been to support our food pantries and non-profit organizations in Ulster County who dedicate their time, efforts, and resources to help those most in need. Last year many more families have needed a little help putting food on the table, accessing health care, and making ends meet, and Ulster County's Non-Profit Organizations and Food Pantries have done their best to meet the increased demand. 
They can't do it alone. I encourage everyone who has the means to donate to these amazing places so they can continue helping Ulster County families. Please CLICK HERE for a list of Food Pantries throughout the county. Please CLICK HERE for a number of area Non-Profits.
Every little bit helps and thank you."
From Left to Right - Front Row: Lopez, Ronk, Bartels, Donaldson, Heppner, Uchitelle, Archer             Middle Row: Wawro, Maio, Fabiano, Walter, Parete, Greene, Haynes, Corcoran, Petit, Delaune             Back Row: Bruno, Criswell, Cahill, Litts, Roberts, Gavaris
County Office Building, 6th Floor

244 Fair Street
Kingston, NY 12401
Mailing Address: PO Box 1800
Kingston, NY 12402-1800
Phone: 845-340-3900
Fax: 845-340-3651
Email: vfab[at]co.ulster.ny[dot]us
Office Hours: 9:00 AM to 5:00 PM Monday-Friday

Chair                     David B. Donaldson

Vice Chair             Tracey Bartels

Majority Leader    Jonathan Heppner

Majority Whip      Abe Uchitelle 

Minority Leader    Kenneth J. Ronk, Jr.

Minority Whip      Craig Lopez

Clerk                    Victoria A. Fabella

Counsel               Christopher Ragucci, Esq.

                           Victor Cueva, Esq.

Minority Counsel   Nicholas Pascale, Esq.
Rules of Order of the Ulster County Legislature (Effective: May 18, 2021)

Link to eCode 360 (interactive filing of Ulster County Charter and Administrative Code)