Message from Chairwoman Tracey Bartels
I thank my colleagues for the honor and privilege to lead the Ulster County Legislature. These are unprecedented times. The continued and changing challenges of the COVID 19 pandemic require us to work together to respond to the urgent needs of our constituency. As a county and a nation, we face critical crises in housing, mental health, and climate.
We are called upon to unite, to place the needs of the people first, and to serve. I commit to working together to deliver on our shared goals and a vision for an ever-stronger Ulster County. Together we will deliver transformative change and relief.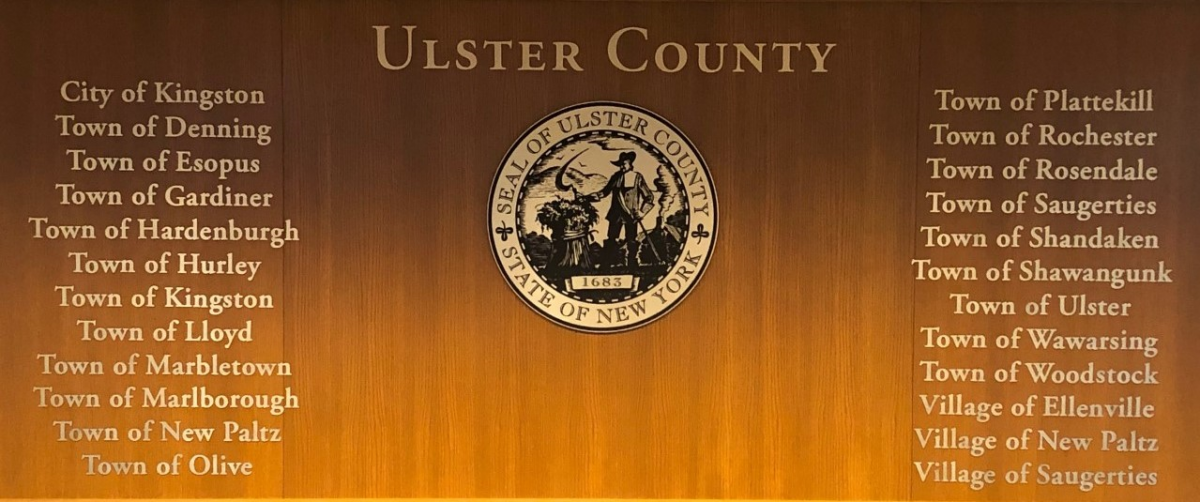 County Office Building, 6th Floor

244 Fair Street
Kingston, NY 12401
Mailing Address: PO Box 1800
Kingston, NY 12402-1800
Phone: 845-340-3900
Fax: 845-340-3651
Email: vfab[at]co.ulster.ny[dot]us
Office Hours: 9:00 AM to 5:00 PM Monday-Friday

Chair                      Tracey A. Bartels

Vice Chair              Eve Walter

Majority Leader     Jonathan R. Heppner

Deputy Majority Leader Abe Uchitelle

Minority Leader     Kenneth J. Ronk, Jr.

Deputy Minority Leader  Craig Lopez

Clerk                      Victoria A. Fabella

Counsel                 Christopher Ragucci

                             Victor Cueva

Minority Counsel  Nicholas Pascale
Rules of Order of the Ulster County Legislature (Effective: January 10, 2022)

Link to eCode 360 (interactive filing of Ulster County Charter and Administrative Code)